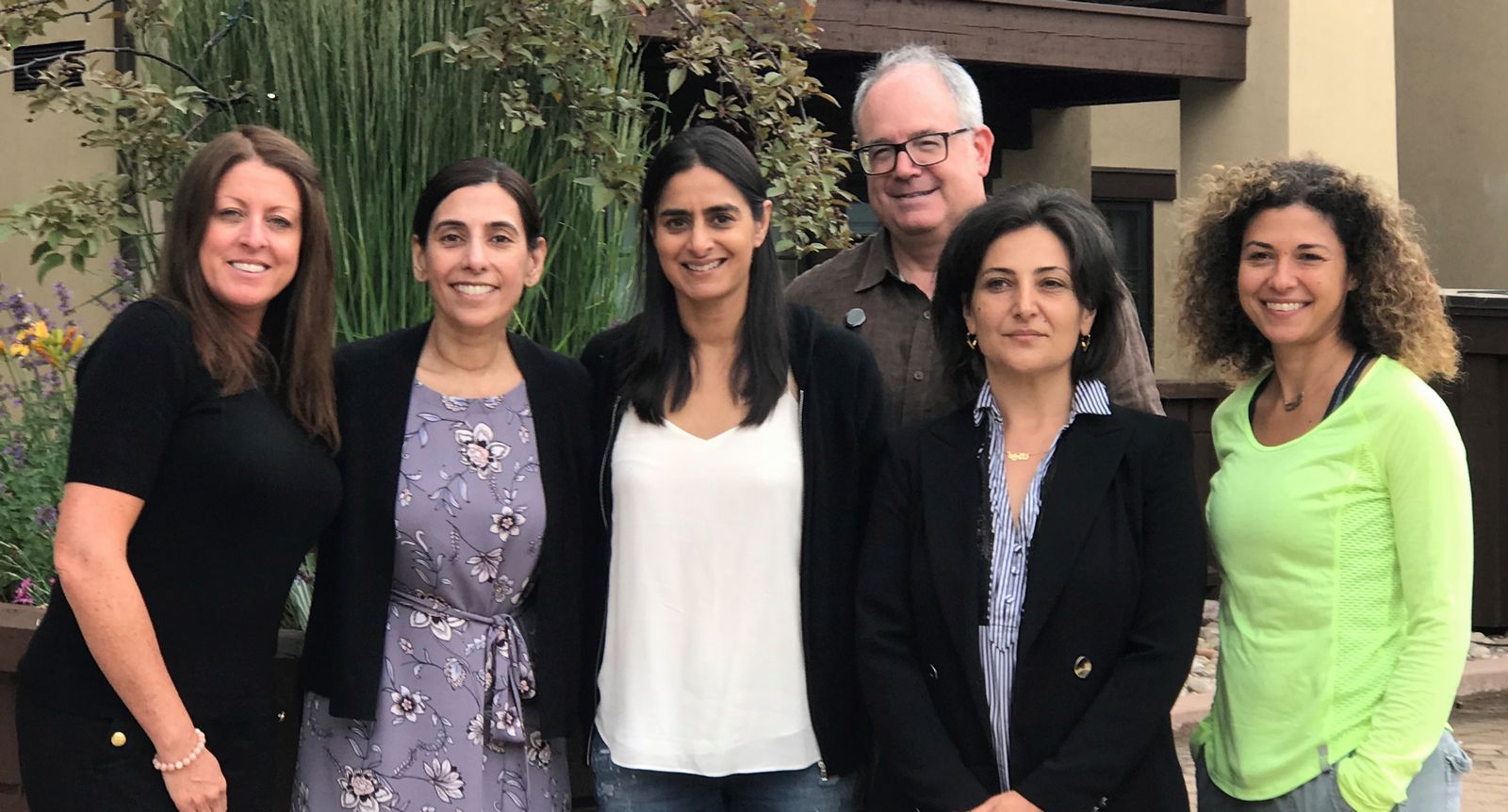 WIE Board of Directors
Lisa Considine, Uzma Siddiqui, Amrita Sethi, Michael Kochman, Roberta Maselli, Aline Charabaty
Not pictured: Simone Guaraldi and Jeanine van Hooft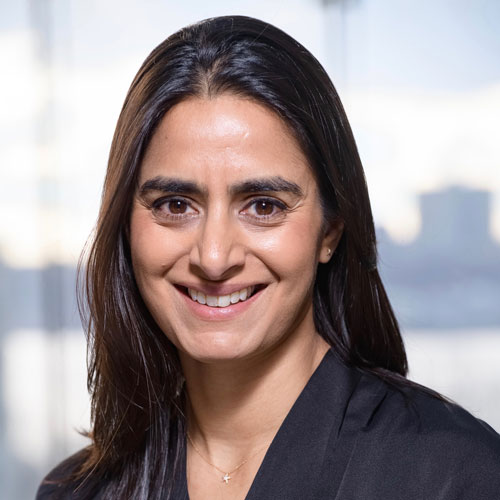 Amrita Sethi, MD
President
Amrita Sethi is an Associate Professor of Medicine at Columbia University Irving Medical Center in New York. She is the Director of Interventional Endoscopy and the Advanced Endoscopy Fellowship Program Director. She completed her general GI fellowship at MCV in Richmond, VA and then her advanced endoscopy fellowship at University of Colorado. She started at Columbia in New York in 2008 and has remained there since. Her clinical practice and research interests include ERCP , cholangioscopy, therapeutic EUS, ESD, POEM and other areas of third space endsocopy, endoscopic innovation, and endoscopic education. She has spoken extensively on these topics and served as course faculty during numerous live endoscopy courses, both nationally and internationally.
She is the founder and president of Women in Endoscopy (WIE). She is also the Vice-Chair for AGA's CGIT. In 2020, she was awarded the Master Endoscopist Award by the ASGE. She served as the President of the New York Society for Gastrointestinal Endoscopy (NYSGE) in 2020 and helped to lead the NY GI community through the COVID crisis.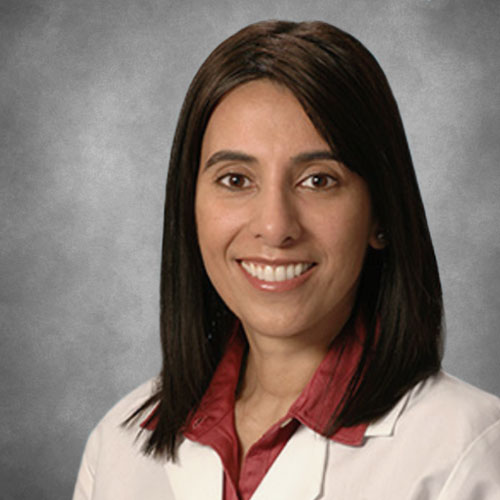 Uzma Siddiqui, MD
Vice President
Uzma D. Siddiqui, MD is the Associate Director of the Center for Endoscopic Research and Therapeutics (CERT), Director of Advanced Endoscopy Training and Endoscopic Ultrasound and Associate Professor of Medicine at the University of Chicago.
Uzma began her path to the present by graduating from the University of Miami Miller School of Medicine, completing her internal medicine residency and George Washington University and her gastroenterology fellowship at NYU. She also completed an advanced endoscopy fellowship at Yale University. Today, Dr. Siddiqui's focus is on therapeutic endoscopy. Her clinical practice is centered on interventional endoscopy procedures related to pancreaticobiliary disease and GI tract neoplasms (EUS, ERCP, EMR, ESD). Dr. Siddiqui has extensive experience teaching and has published numerous peer-reviewed manuscripts and written book chapters on EUS, ERCP, pancreatic cancer, and palliative care for gastrointestinal malignancies.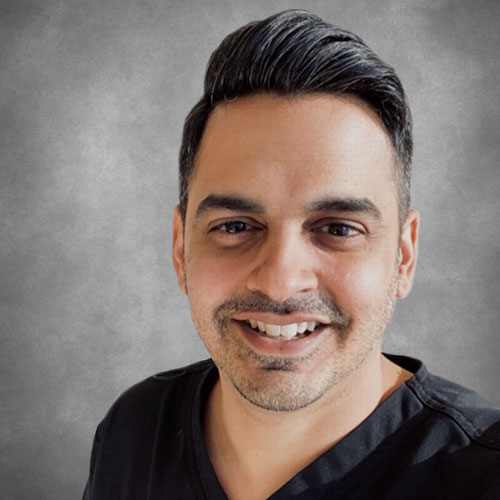 Amit Desai, MD is a Senior Partner at Texas Digestive Disease Consultants and the GI Alliance. He is a Clinical Instructor in Medicine at UT Southwestern Medical Center and an interventional endoscopist at Texas Health Presbyterian in Dallas, Texas. He is a graduate of the University of Texas McCombs School of Business Honors Program (BBA, Finance, 2006) and University of Texas Medical School in San Antonio (MD, 2010). He completed his residency at Massachusetts General Hospital, Harvard Medical School. He went on to complete his fellowships in Gastroenterology at Weill Cornell Medical Center where he served as Chief Fellow, and Interventional Endoscopy at Columbia University Medical Center, both in New York City. He moved back to Texas to start and develop an advanced endoscopy program at Texas Health Dallas, performing several of the first advanced procedures for the flagship hospital of Texas Health. He is a reviewer for peer-reviewed gastroenterology journals and has been featured on Dallas area radio programs.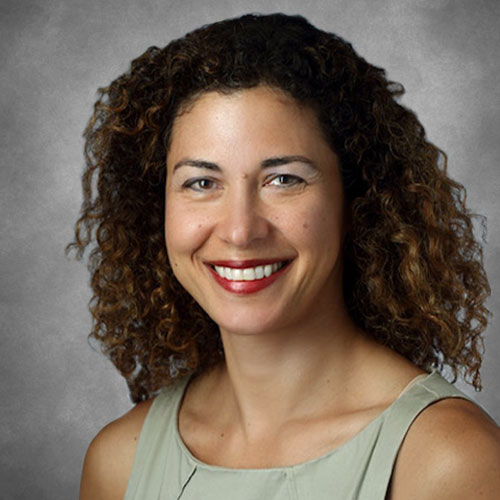 Aline Charabaty, MD
Secretary
Aline Charabaty, M.D., is the director of the Inflammatory Bowel Diseases (IBD) Center at Sibley Memorial Hospital.
In addition to her expertise in IBD, Dr. Charabaty has a particular interest in women's health, celiac disease and cancer prevention.
Dr. Charabaty has consulted for the FDA and she is the chair of the Crohn's and Colitis Foundation of the D.C. metropolitan area. She is a reviewer for peer-reviewed gastroenterology journals and section editor for Practical Reviews in Gastroenterology.
Dr. Charabaty received the Gastroenterology Award in Excellence in Teaching Residents and Fellows from Georgetown University and has also been recognized as "Top Doctor" by her peers in Washingtonian Magazine and the Washington Consumers' CheckBook.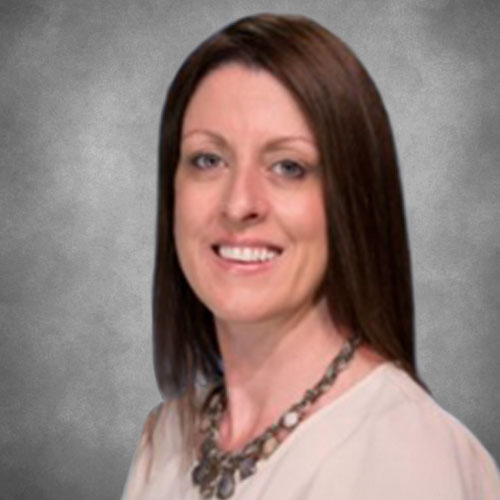 Lisa Considine is Vice President of Human Resources for the Global Endoscopy Business and a member of the Endoscopy Management Board. In her role, Lisa provides strategic Leadership to the Global Division with a strong focus on Talent Management, Diversity and Inclusion, Leadership and Organization Development. Lisa has previously held senior HR leadership roles at BSC supporting the Global Finance, Global IT and Global Operations organizations. She quickly made an impact within these functions by driving several key strategic organizational and talent initiatives.
Prior to moving to the US in 2011, Lisa worked in senior HR roles within BSC's Galway Operation where she successfully developed multiple programs in employee engagement and leadership development and training. Lisa has previously held HR positions of increasing responsibility within the Life Sciences sector outside of Boston Scientific. Lisa holds a BSc and MSc in Psychology, a Degree in HR Management in addition to a Diploma in Executive Coaching.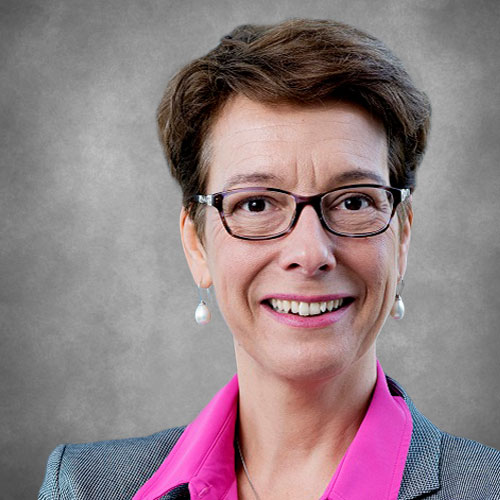 Jeanin van Hooft
Councilor
Professor Jeanin Elise van Hooft, MD, PhD, MBA, is a consultant gastroenterologist and Chair of the Department of Gastroenterology and Hepatology at the Leiden University Medical Centre, Leiden, The Netherlands and fellow of the European Board of Gastroenterology and Hepatology (EBGH) and the American Society for Gastrointestinal Endoscopy (FASGE).
Dr. Van Hooft is specialist in interventions endoscopy, in particular hepato-pancreatico-biliary interventions. Since 2009 she has been leading a research group with a strong focus on pancreatic diseases and in part on endoscopic treatment of gastrointestinal strictures. Dr. Van Hooft has authored and co-authored over 275 peer reviewed publications and textbook chapters and has lectured at more than 200 national and international meetings.
She has been the chair of the ESGE guideline committee from 2016-2021 and is currently the
secretary general of the UEG. Furthermore she is a member of the board of Women in Endoscopy (WIE) and on National level she is active as member (treasurer) of the Pancreatitis Working group of the Netherlands (PWN) and member of the research board of the Dutch Pancreatic Cancer group (DPCG).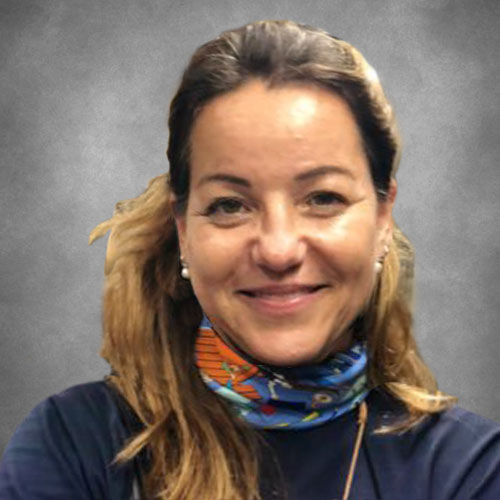 Simone Guaraldi, MD
Councilor
Simone Guaraldi, MD has practiced diagnostic and therapeutic endoscopy and ERCP at INCA (National Cancer Institute, Brazil) since 2008. Dr. Guaraldi has a passion for implementing new health technologies to improve outcomes for patients. She holds a position as a research assistant physician in INCA's Carcinogenesis Program and is currently working on expanding her knowledge on molecular carcinogenesis (pancreatic neoplasia) and the use confocal endomicroscopy (pCLE).
Throughout her career Dr. Guaraldi has been involved with educational activities at many levels. She has lectured at more than 50 national and international meetings. She served as co-organizer of the "ENEO" (the National Endoscopic Oncology Course) and the "Program for Endoscopic Teachers" (a WEO program), currently serves as an International Reviewer for GIE® and Endoscopic Ultrasound Journals and helped educate young doctors in the prevention, early detection and control of cancer through the INCA Educational Programs. Simone is an active member of both SOBED and ASGE. Simone has been president for Endoscopic Ultrasound Core at SOBED and currently is the CLEUS (Latin America Endoscopic Ultrasound Club) president.
Besides her work as physicians and researcher she has a strong interest in books, art and sports, the reason she is always looking forward and using motivating activities to enrich herself and the ones beside her.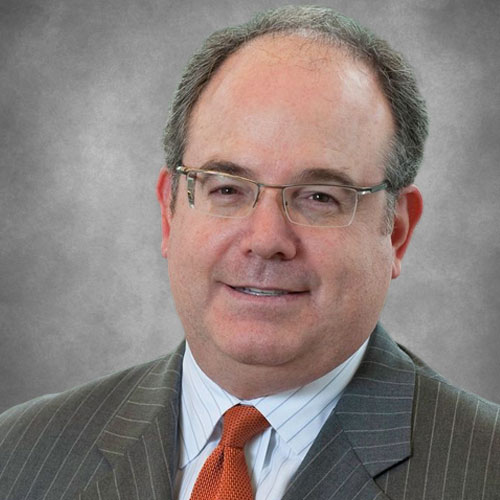 Michael L. Kochman, MD
Councilor
Michael L. Kochman, MD, AGAF, FASGE is the Wilmott Family Professor of Medicine and Professor of Medicine in Surgery in the Gastroenterology Division at the Perelman School of Medicine at the University of Pennsylvania and Hospital of the University of Pennsylvania. He is a graduate of Northwestern University (BA, Economics, 1982) and the University of Illinois Medical School at Chicago (MD, 1986). He served his residency at the University of Illinois at Chicago and was Chief Resident at West Side VA from 1989-90. Subsequently Dr. Kochman completed his fellowship in Gastroenterology and Hepatology at the University of Michigan Hospitals and Clinics in Ann Arbor in 1993. He underwent training in interventional endoscopy and had specialized training in endoscopic ultrasound at Indiana University.
At the University of Pennsylvania, Dr. Kochman has served as Vice-Chair for Clinical Services and as Development Officer for the Department of Medicine, on the School of Medicine Committee of Appointments and Promotions, the Physicians Billing Oversight Committee and numerous Departmental Review and Search Committees. Within the GI Division he has served as Fellowship Chairman, runs advanced endoscopy training programs and directs the Wilmott Center for Endoscopic Innovation, Research, and Training.
Dr. Kochman serves as Governing Board Councilor for AGA and has served as Chair of the GIE Editorial Board, treasurer of the ASGE Foundation, and was a Councilor of the ASGE Governing Board. Also, for ASGE, he served on the Post-Graduate Education Committee, the EUS SIG, the Research Committee, the Program Committees and has directed numerous post-graduate courses.
Dr. Kochman frequently serves as faculty at national and international meetings as a lecturer, moderator, hands-on trainer and Meet the Professor sessions on topics including management of neoplasia, maintenance of luminal patency, EMR, EUS, and ERCP, endoprosthetics and, hemostasis.
Dr. Kochman is Editor for Techniques in Gastrointestinal Endoscopy and has published over 250 articles, chapters and videos.
Dr. Kochman was the recipient the Luigi Mastroianni Clinical Innovator and Special Recognition Patient Advocacy Awards from the Health System as well as the Sid Cohen, MD and Donald Martin, MD awards for the education of fellows and residents. He was honored and inducted as a Fellow into the College of Physicians of Philadelphia. ASGE recognized him as 'Master Endoscopist' in 2015 and the AGA recognized him as the 'Distinguished Academic Clinician' in 2018.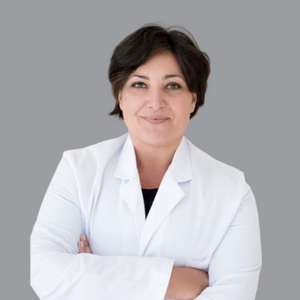 Roberta Maselli, MD, PhD
Councilor
Roberta Maselli, MD, PhD, got her degree in Medicine and Surgery and later the specialty in General Surgery at "Sapienza" University of Rome, Italy. She also attended a one year theoretical and practical fellowship at the SUITE "Showa University International Training Center for Endoscopy", Northern Yokohama Hospital, Yokohama, Japan under the direction of Professors Haruhiro Inoue and Shin-ei Kudo during which time she achieved the Japanese "Permission of Advanced Clinical Training" for Foreign Medical Practitioner. The fellowship mainly focused on: POEM for esophageal achalasia, Diagnosis (NBI, Magnifying Endoscopy, Endocytoscopy) and endoscopic treatment (EMR,ESD) of GI cancers, SET.
Roberta also attended 6 month theoretical and practical Fellowship at the BIDS, "Baldota Institute for Digestive Sciences", Mumbai, India directed by Dr. Amit Maydeo, the focus of which was Therapeutic ERCP and Diagnostic and Therapeutic EUS. She was conferred a PhD on "advanced technologies in surgery" at "Sapienza" University of Rome, Italy in 2016.
Since September, 2015 Dr. Maselli has been the Endoscopic Unit of Humanitas Research Hospital, Rozzano, Milan, Italy alongside Dr. Alessandro Repici. Her clinical and research activity is mainly focused on the diagnosis and endoscopic treatment of early GI neoplasia and advanced endoscopic procedures, as well as on the NOTES (Natural Orifice Transluminal Endoscopic Surgery).
In April, 2017 she was recognized as recipient of the "Gerry Scotti Award 2017" for the ongoing project of "POEM and Microbial Translocation." Roberta has authored more than 50 papers published in recognized international scientific journals. She is member of the Italian Society of Digestive Endoscopy (SIED), Italian Society of Young Surgeons (SPIGC) where she is the National Referent for Endoscopic Surgery, European Society of Gastrointestinal Endoscopy (ESGE) and American Society for Gastrointestinal Endoscopy (ASGE).