Pushing the boundaries of endoscopy research, practice, and education.
Upcoming Events | October 2023

WIE Networking Event
October 23, 2023
6:30pm – 8:30pm
Thank you to our Industry Sponsors


Building a professional network can be challenging, but meeting face-to-face with colleagues to share knowledge and meet new people is simply invaluable.
That's why Women in Endoscopy (WIE) is hosting a networking event for women in our field who are interested in moving forward and increasing their visibility in the world of endoscopy.
Build your professional network
Find or become a mentor
Get to know other professionals on a personal level
Have some fun away from the office!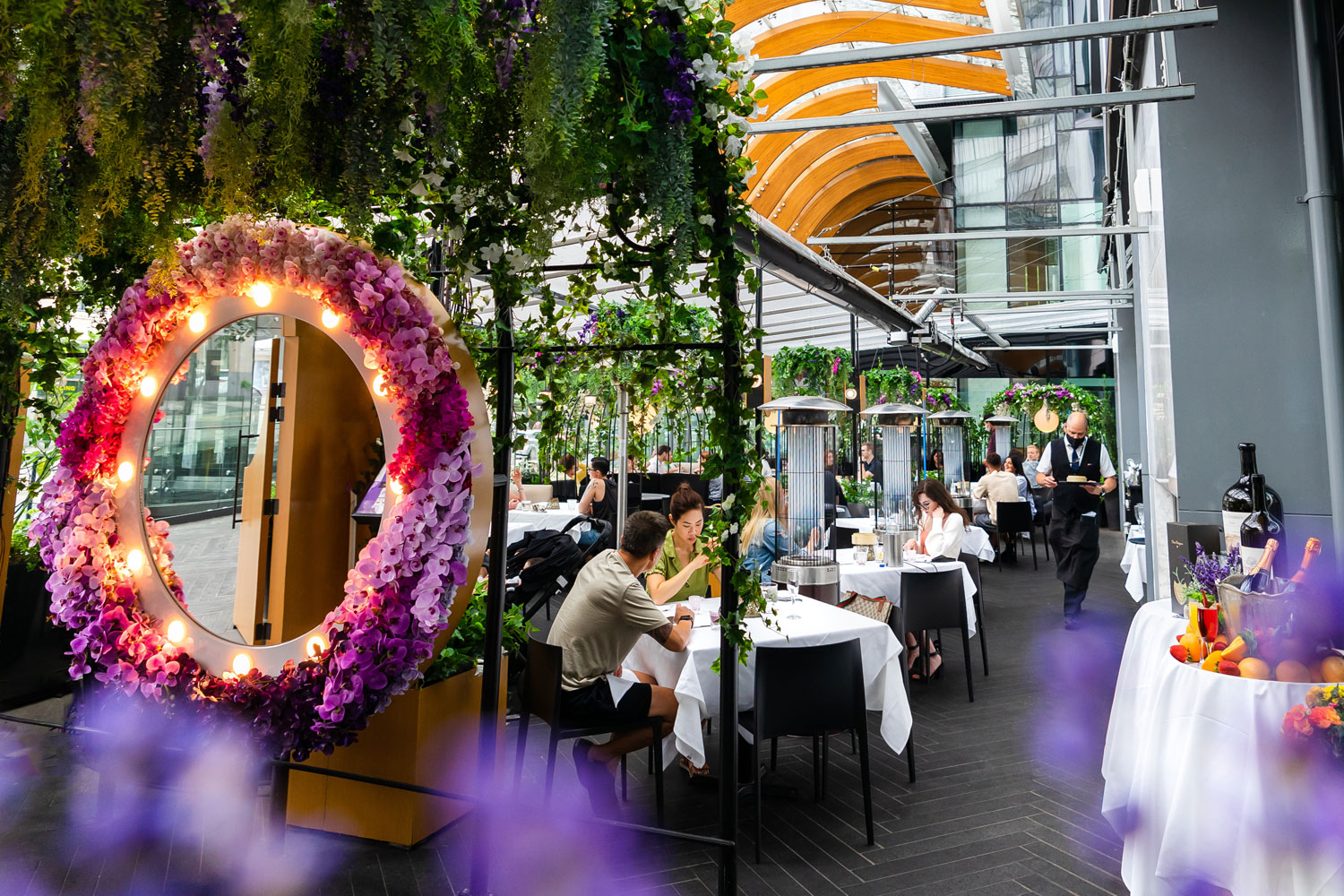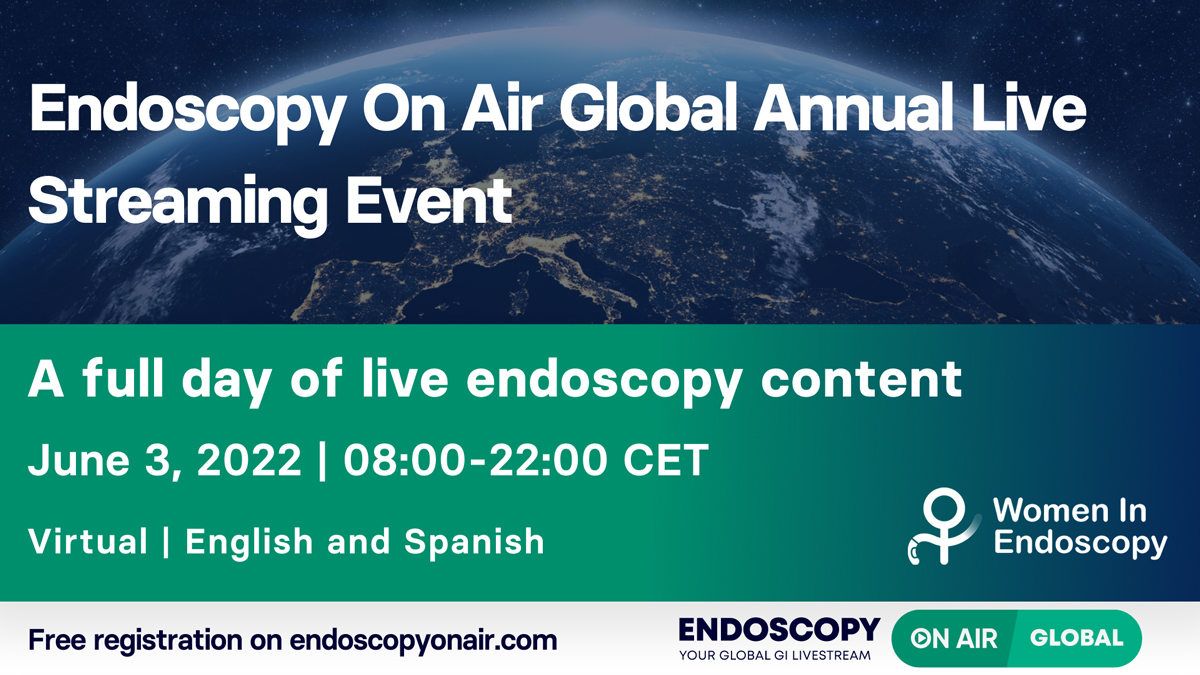 June
2022
Endoscopy on Air
At Endoscopy On Air you will meet and interact with the world's leading physicians and partners. You can view live or recorded free virtual endoscopy events from the comfort of your home, office, clinic or university.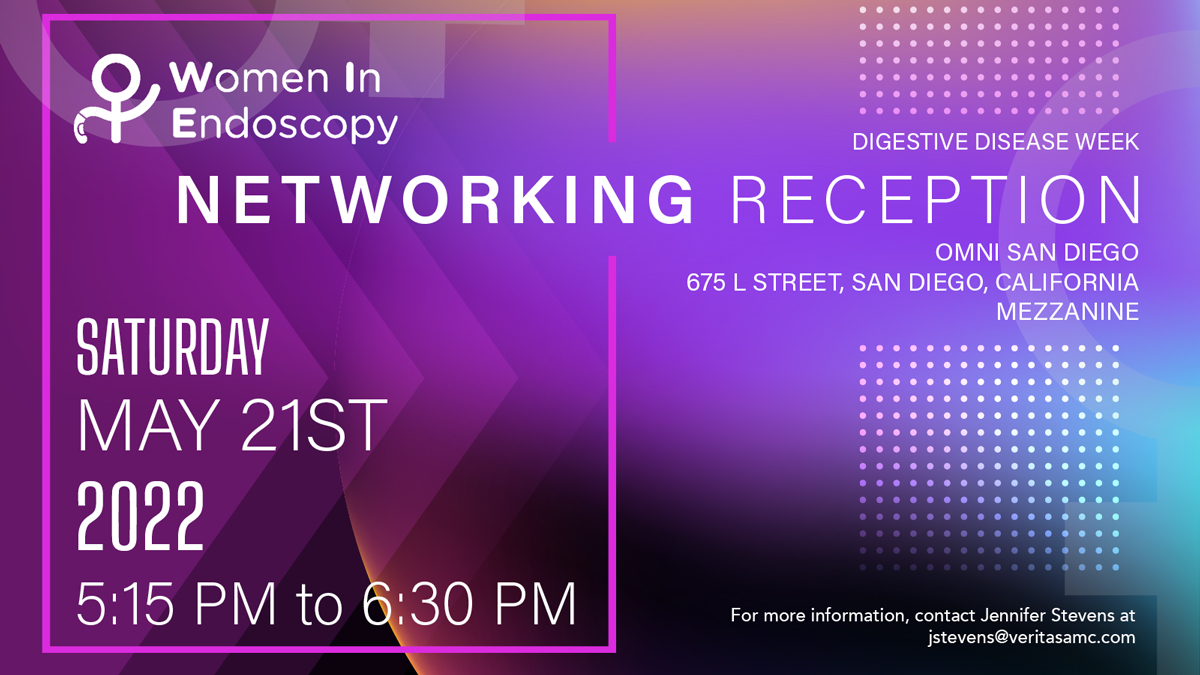 May
2022
[On-Site] WIE Networking Reception at DDW
May 21, 2022 — Attending DDW in San Diego? Join us for a happy hour on Saturday, May 21st. This event allows members to discuss interesting developments at the DDW meeting, network, recruit, and connect with industry contacts. It's a great opportunity for us to promote the WIE mission and talk about potential upcoming initiatives. This will be an outstanding opportunity to network with colleagues and partners, so be sure to bring your business cards!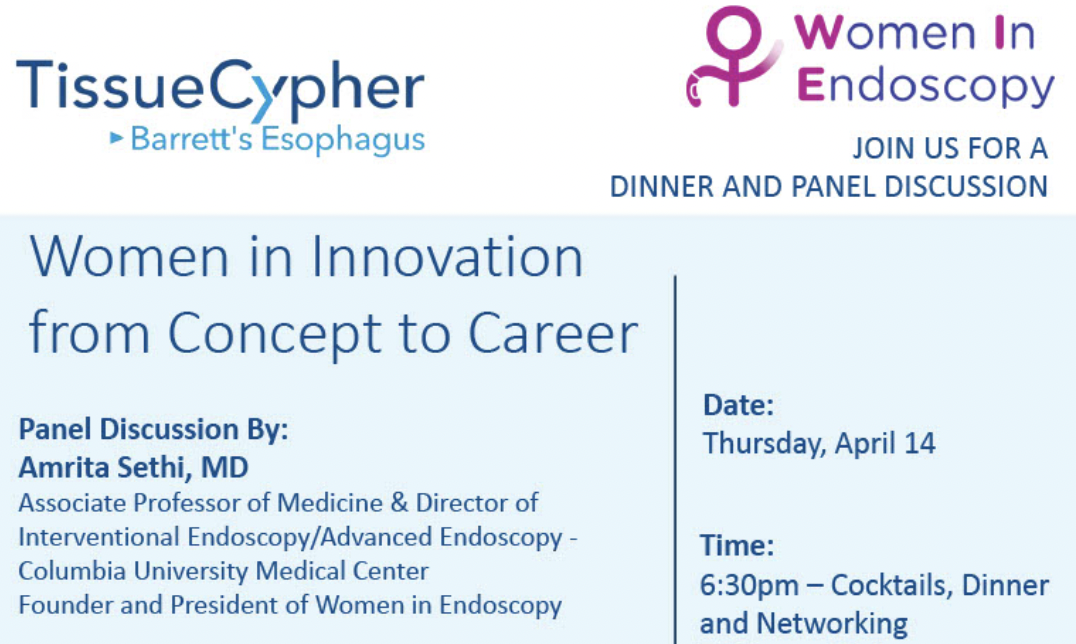 April
2022
Women in Innovation
Women in Innovation from Concept to Career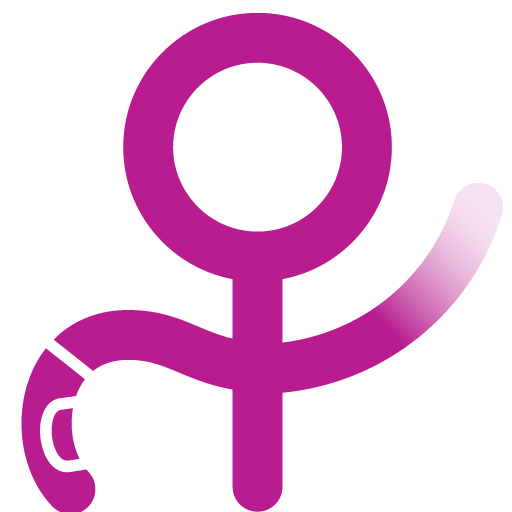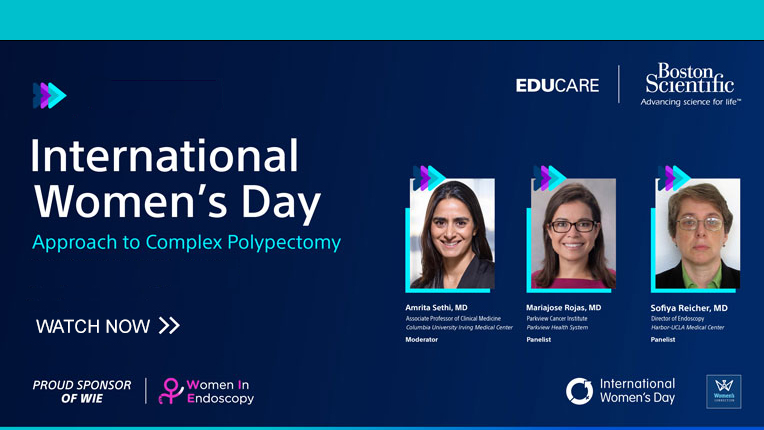 March
2022
International Women's Day: Approach to Polypectomy
Join Boston Scientific to celebrate International Women's Day hearing from members of Women In Endoscopy (WIE) on their approach to complex polypectomy. Moderated by Dr. Amrita Sethi, Associate Professor of Clinical Medicine at Columbia University, and discussion with case presentation by Dr. Mariajose Rojas DeLeon, Parkview Health System, and Dr. Sofiya Reicher, Director of Endoscopy at Harbor-UCLA Medical Center. We're looking forward to an interactive discussion on advanced polypectomy techniques, knowing what to look for and how to manage complications. We'll also hear more on Endoscopic Submucosal Dissection (ESD), the benefits of this technique, and what the learning journey is like. Dr. Sethi, Dr. Rojas DeLeon, and Dr. Reicher will also have discussion surrounding International Women's Day and Women in Endoscopy. This International Women's Day event is open to HCPs as well as internal BSC FSO.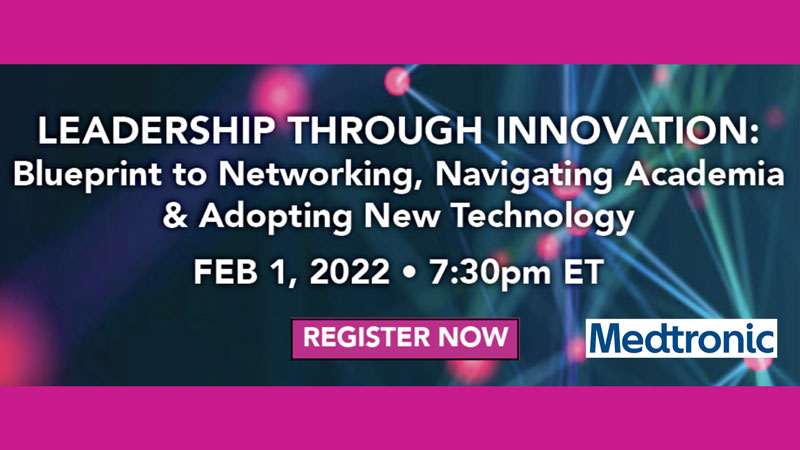 February
2022
Leadership Through Innovation
Blue print to networking, navigating academia, and adopting new technology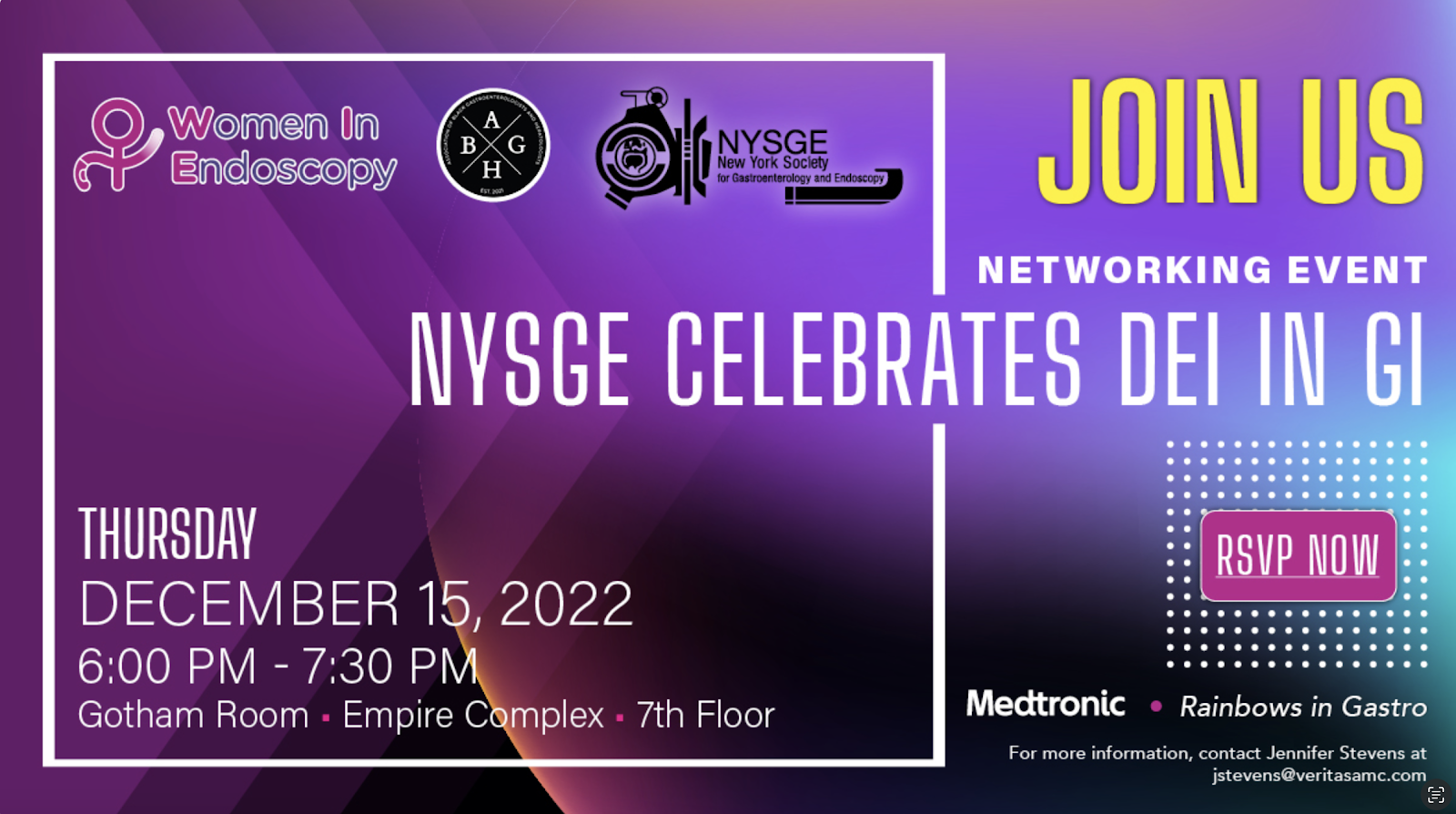 December
2022
NYSGE Celebrates DEI in GI
Networking event